I got throug the first cut in the
Bad girls top designer contest 2008
. I'm so super busy this week that tonight was really the only time I had to work on this LO. Tomorrow I have DT uploads over at
HSS
, I have a new class over at
Scrapping Outback
the teacher this week is one of my fav scrappers Iris and there will be three classes over at
NYC scraps
the Sassy Scraps techniques. Well I don't need to do those all these week I can leave some for the weekend. I'm meeting my lawyer friend next thursday and on friday all the managers at work will be leaving town to work together on a financial plan for next year. Then I have all the typical thing that comes along with a kid, husband and a home.
Anyhow here is my LO for class 2. The class was all about mixing at least 2 kinds of patterned paper together on a LO. I used 4 or 5 if you count the Creative Imaginations as a pp.
I almost never ever use english titles on my LO but this one sounded so much better in english then icelandic. The Taste of Nature.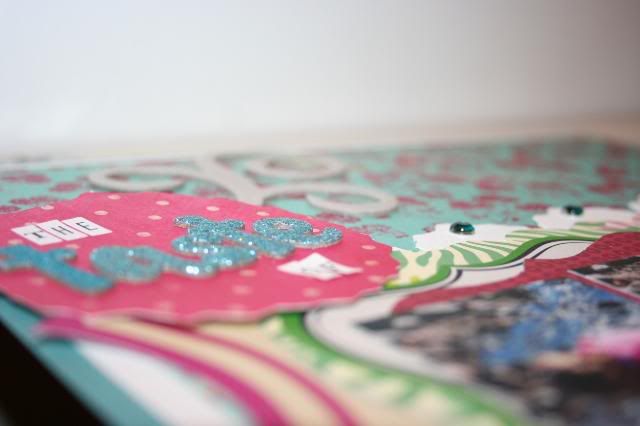 Supplies: Bazzill cardstock, pp Making memories Notw Worthy, Fancy pants, Autumn Leaves, Creative Imaginations. Die cuts Jenni Bowlin. Title letters American crafts and Making memories. Chipboard Maya Road. Bling Creative Imaginations and I used a coluzzle template for the title circle and the white "scalloped" paper.
TFL
Over and out