I started scrapping 2004. Since then I have done 2 contests. Today I'm in 2 !!! How crazy am I ???
I signed up again for the
Bad girls kits designer competitions
. I had so much fun the last time (sure I was stressed) that I just had to do it again. The thing with this competition is that you get kicked out of school if the judges don't think you did as good as you could. I don't mind that but I would love to get through the first round. I think I got through 4 rounds last year out of 7 if I remember this right.
This first weeks lesson was about layering technique. I layered the papers and used 5 layers of paper that I distressed. I hand cut the flower border from a MME paper.
The flowers are also layered. I used flowers, a jewel flower brad and a ribbon.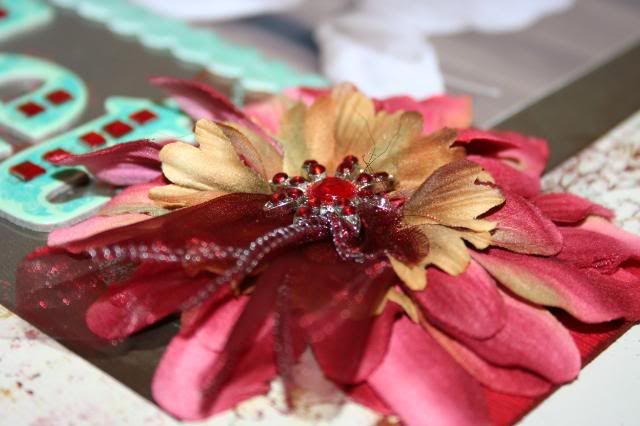 On the photos I added ribbon and bling.
The title is layered. I put some bling on top of the chipboards letters and the thickers overlap the chipboards. Under the title I put an overlay I don't know if that counts with the layering :-)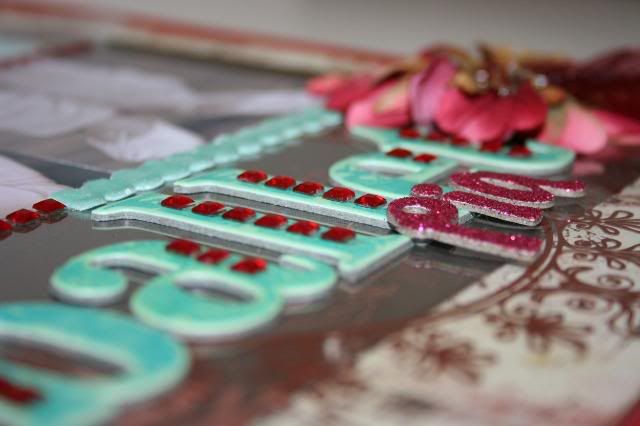 I added some bling on the hand cut flower border for dimensions.
I used alot of different products for this LO. The paper came almost all from BG Febuary kit. It's Bazzill and MME. Creative Imaginations. Chipboard letters Prima (BG febuary kit). American thickers. Jewel flower brad creative Imaginations. Glitz design red bling. Autumn Leaves clear stamp. Tim Holtz ink. Hambly. Making Memories sticker letters. Makming Memories ribbon. Flowers all Prima.
TFL
Over and out