It seems like I really got my scrap energy back or maybe it has something to do with the fact that my DD is with her granparents on a vaction for 6 days !
Anyhow I did this acrylic album using a Clear Scraps funky heart album. All the papers are Scenic Route Laurel. Stamps are Autumn Leaves. Flowers Prima. Chipboard letters Bazzill. Some of the ribbon is Making Memories, Basic grey and others I can't remember.
I love the fact that I used "old" supplies for this project. I loved every LO I saw where the Laurel paper was used and finally I bought it but never used it until now.
The pics were taken earlier this year. I took my DD these Caves called Maríucaves. We have been there few times before and she loves it everytime. We played Princess and Dragon game guess who was the Dragon. I distressed the papers and the flowers since I wanted it have the dirty mud feeling.
The title is: The 8th wonder ....my DD you see :-)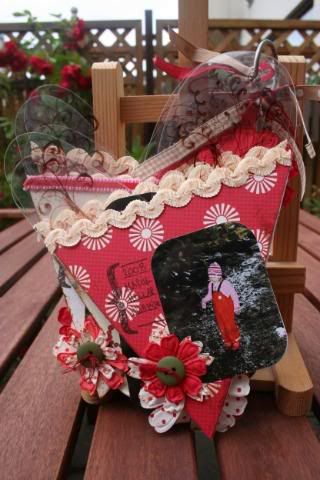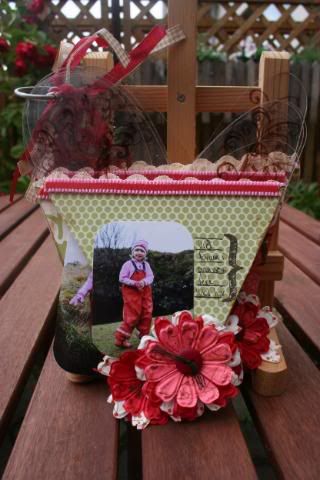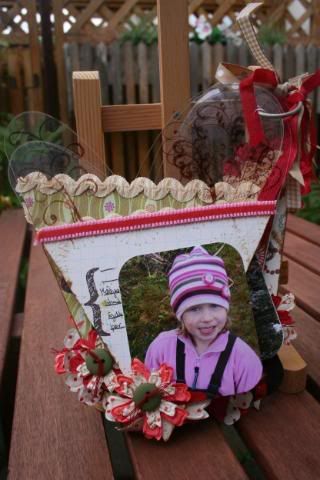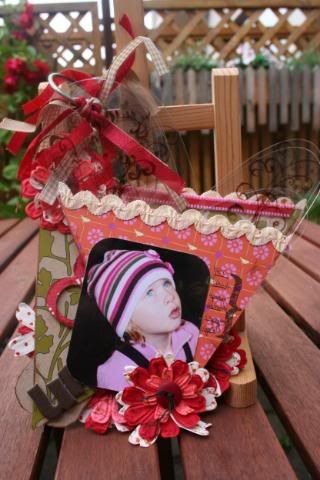 Over and out